J.Rod Cameron, PL attorney at law, Pace, Milton & Pensacola Florida, personal injury; workers compensation; social security; motor vehicle accidents; family; divorce; child custody; adoption; wills; trusts; estate planning. Santa Rosa & Escambia County Criminal Defense Lawyers - DUI Defense Attorneys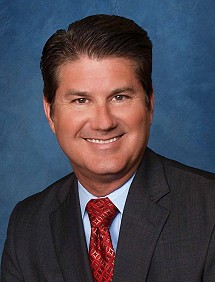 J.Rod Cameron PLLC
Our commitment has been to provide
the best possible client outcomes
through compassionate and
effective representation.

Home
Attorney Profile
Areas of Practice
Contact Us

or
Toll Free (800) 995-7393
Normal Hours of Operation
Monday through Friday
9:00 a.m. - 5:00 p.m. (CST)
_____________________________________________________



Legal & Governmental Resources
_____________________________________________________

Florida Government and Legal Information

JOSHUA - Judicial Online Super Highway User Access System

Florida County Property Appraisers

Florida Division of Corporations

The Florida Bar Consumer Pamphlets and Tips

Florida Courts Self Help Center

General Legal Information

Thomson - West (formerly West Group)

Business and Finance

United States Chamber of Commerce

Federal Government

Estate Planning Resources

Florida Statutes, Estates and Trusts Chapters 731-739

Guide to Charitable Gift Giving in Florida

Real Property, Probate and Trust Law Section of the Florida Bar

Divorce Resources

American Academy of Matrimonial Lawyers

Family Law Section of The Florida Bar

Florida Statutes, Dissolution of Marriage; Support; and Custody, Chapter 61

"Life is full of trials and tribulations, but nothing requires you to endure them alone.
Let me help you..." J.Rod Cameron, PLLC.
The hiring of a lawyer is an important decision that should not be based solely upon advertisements. Before you decide, ask us to send you free written information about our qualifications and experience.
This web site is designed for general information only. The information presented at this site should not be construed to be formal legal advice nor the formation of a lawyer/client relationship.