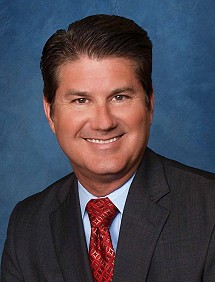 J.Rod Cameron PLLC
Our commitment has been to provide
the best possible client outcomes
through compassionate and
effective representation.

Home
Attorney Profile
Areas of Practice
Contact Us

or
Toll Free (800) 995-7393
Normal Hours of Operation
Monday through Friday
9:00 a.m. - 5:00 p.m. (CST)
_____________________________________________________



Attorney Profile


_____________________________________________________
J.Rod Cameron was born and raised in Pace, Florida. He attended Pace High School, and went on to graduate from Florida State University in 1988. Following college, Mr. Cameron returned to the Pensacola area where he joined the family business in industrial construction, working as a welder at a number of local industrial sites. Tragically, in November 1992, while home from an industrial shutdown, Mr. Cameron's Father was killed in an industrial accident at a local plant here in Pace, Florida. His Father's death would be the turning point in his career, encouraging him to return to academia, and subsequently, obtaining his law degree.
J.Rod Cameron began his legal career in 1993, working as a clerk for the law firm of Roth, Zipkin, Cove & Roth, P.A., in Miami, Florida, while attending law school. During his three years working for Roth, Zipkin, Cove & Roth, P.A., J.Rod Cameron was able to assist in numerous large divorce cases, and brought that invaluable experience with him, when he returned home in 2000.
J.Rod Cameron began his working career as a defense attorney for the insurance industry in Palm Beach, Florida. During the five years that he practiced worker's compensation defense, he supervised hundreds of cases, and had over 50 trials in the South Florida area, including several at the First District Court of Appeals. Due to his working background, J.Rod Cameron, knew he could not continue to represent the insurance industry, and in 1999, left the defense field to begin his own firm representing injured workers in Palm Beach, Florida.
J.Rod Cameron began representing misdemeanor and felony criminal cases when he learned from a client that the average retainer in this area was more than his client could afford. Not wanting a valued client to go without adequate representation, J.Rod Cameron, sought out the necessary training and resources and represented his first criminal client in 2004, ultimately trying the case in Santa Rosa County, and receiving a jury acquittal on all charges. Since then, J.Rod Cameron, has worked with clients accused of a crime, by offering payment plans, and retainer arrangements that allow for competent representation without the economic hardship.
Regardless of your situation, J.Rod Cameron was founded on the premise that everyone deserves an opportunity to be heard on their particular legal problem. At J.Rod Cameron, PLLC, you will meet with J.Rod Cameron personally to discuss your case and all of your legal options.
"Life is full of trials and tribulations, but nothing requires you to endure them alone.
Let me help you..." J.Rod Cameron, PLLC.