J.Rod Cameron, PL attorney at law, Pace, Milton & Pensacola Florida, personal injury; workers compensation; social security; motor vehicle accidents; family; divorce; child custody; adoption; wills; trusts; estate planning. Santa Rosa & Escambia County Criminal Defense Lawyers - DUI Defense Attorneys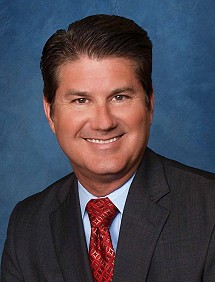 J.Rod Cameron PLLC
Our commitment has been to provide
the best possible client outcomes
through compassionate and
effective representation.

Home
Attorney Profile
Areas of Practice
Contact Us

or
Toll Free (800) 995-7393
Normal Hours of Operation
Monday through Friday
9:00 a.m. - 5:00 p.m. (CST)
Full service law firm serving Northwest Florida

& South Alabama from Tallahassee to Mobile, AL areas
J.Rod Cameron, PLLC is a full service law firm whose area of practice includes personal injury, workers compensation, wills & trusts, divorce and family law.
J.Rod Cameron brings more than 20 years of private practice to bear in resolving your problems. Whether you have been injured in an accident, wrongly accused and arrested for a crime, or are in the midst of divorce that requires professional assistance, J.Rod Cameron is available to meet with you personally, listen to your story and craft a legal solution to your problem.
Having handled thousands of cases all throughout Northwest Florida, J.Rod Cameron has garnered a reputation for being an aggressive and dedicated attorney. He is results driven in all that he does, and his clients' success is the motivation in all that he does. Each and every client meets with J.Rod Cameron and receives direct contact throughout their case.
J.Rod Cameron, PLLC, was founded on the principles of honesty, integrity, and a commitment to the aggressive pursuit of the rights of its clients. If you need professional, compassionate legal advice and representation, trust J.Rod Cameron, PLLC to stand up for your rights, and aggressively pursue a legal remedy that is right for your situation.

"Please take a moment and peruse our areas of practice and testimonials from past clients. Thank you." J.Rod Cameron.